I love the concept of keeping a journal – the concept. It's something someone who is deep and self-aware would do. I consider myself neither. It's something that takes time and dedication. Things I wish I had but don't. But that shouldn't stop me or anyone else. You can reap the benefits of journaling without spending hours a day pouring your heart and soul out on paper. This book is not for the avid "journaler" but rather the "journaler wannabe." A blank page can be very overwhelming and being very overwhelmed at the idea of keeping a journal defeats the purpose. Some guided journals have so many steps and features that many people give up or feel defeated missing a day or step.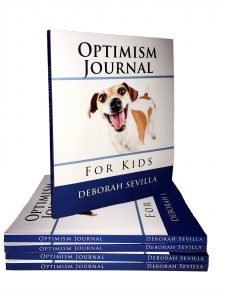 This book is not for the avid "journaler" but rather the "journaler wannabe." This journal has room for 365 days of 3  lil' things, blank journal pages and writing prompts, a checklist for a positive year and a place to list 50 things you appreciate.
No pressure. Just a quick 3 lil' things. Don't worry, there isn't a lot of room! Nothing is pre-dated so if you end up skipping a day or two it doesn't matter. Just pick up where you left off.
"This book is the kind of book that I like to call "RIGHT ON TIME"...pushes you to find the positive and remain optimistic you find yourself smiling and feeling victorious one more day, one day at a time. I AM GRATEFUL FOR THIS BOOK. Keep them coming. :)" - Amazon Customer
"Journaling gratitude and optimism is a key ingredient to peaceful, centered, mindful, joyful living. This journal is a great place to do so and it's great for any age, my son has one and I've given it as gifts to other children who love it too!" - Sheri M.
Find out how you can earn 50% off your next journal