"Your mind is a garden.  Your thoughts are the seeds.  You can grow flowers or you can grow weeds." – unknown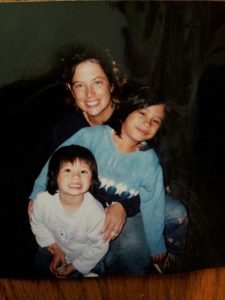 When Deborah Sevilla's daughters were little she use to make them write down 5 good things when they were in very bad mood. Things are so bad? Go write 5 things that aren't.  It always did the trick and uplifted their mood. 3 Lil' Things Journals are designed to make that task a quick and effortless habit.  
Deborah has almost 50 books available on Amazon.com, Barnes & Noble and other bookstores.  Most of her books were created and designed for her or her families own use.  Other publishings were created by request and designed with the help of users.  Because of this they are practical and easy to use.
Dream Believe Achieve Athletics  is a line of sport specific journals, scorebooks, workbooks and guides.
Journey2College Workbook is a straightforward resource that provides you with a method for organizing important college planning insights by serving as comprehensive self-guided workbook.
Boundless Beginnings are creative writing workbooks full story starters and story sharers.
Caregiver Journals are designed to help the caregiver keep track of medications, tests, procedures, doctor's names, contact information and more. Being able to quickly answer questions and feeling in control and organized can ease the stress of the caregiver(s).